CDs & mp3 & more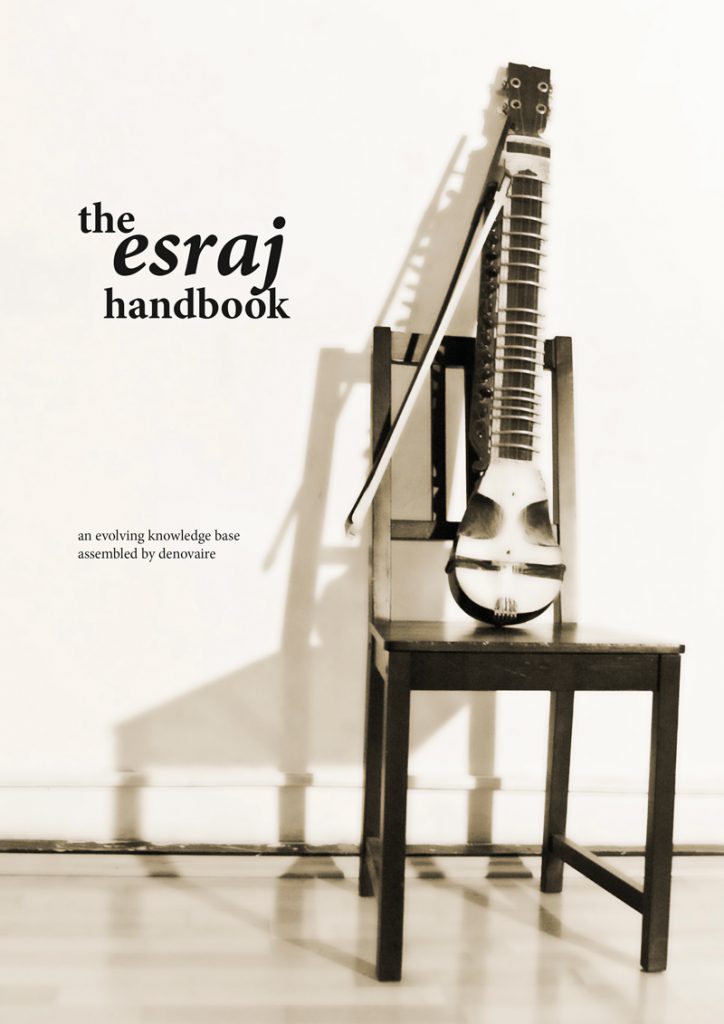 The Esraj Handbook
About this handbook
Over the years I have received various questions from musicians and ambitious about-to-become Esraj players. The idea for the handbook was to provide an introduction to performing Esraj and its playing technique, from a western point of view.
It will not replace finding a teacher, but hopes to give a little guidance when knowledge around is rare. This instrument is not often encountered and it is not well known, especially outside, but also inside India, its land of origin. The book is to be developed further and further and understands itself as a work in progress.
I am writing this handbook in a quite personal manner, which should not point out a proper or right way to look at – or do things, but rather to illustrate my personal path of experience. This may help the aspirant and amuse the experienced. Either way I hope this handbook serves you and your Esraj music.